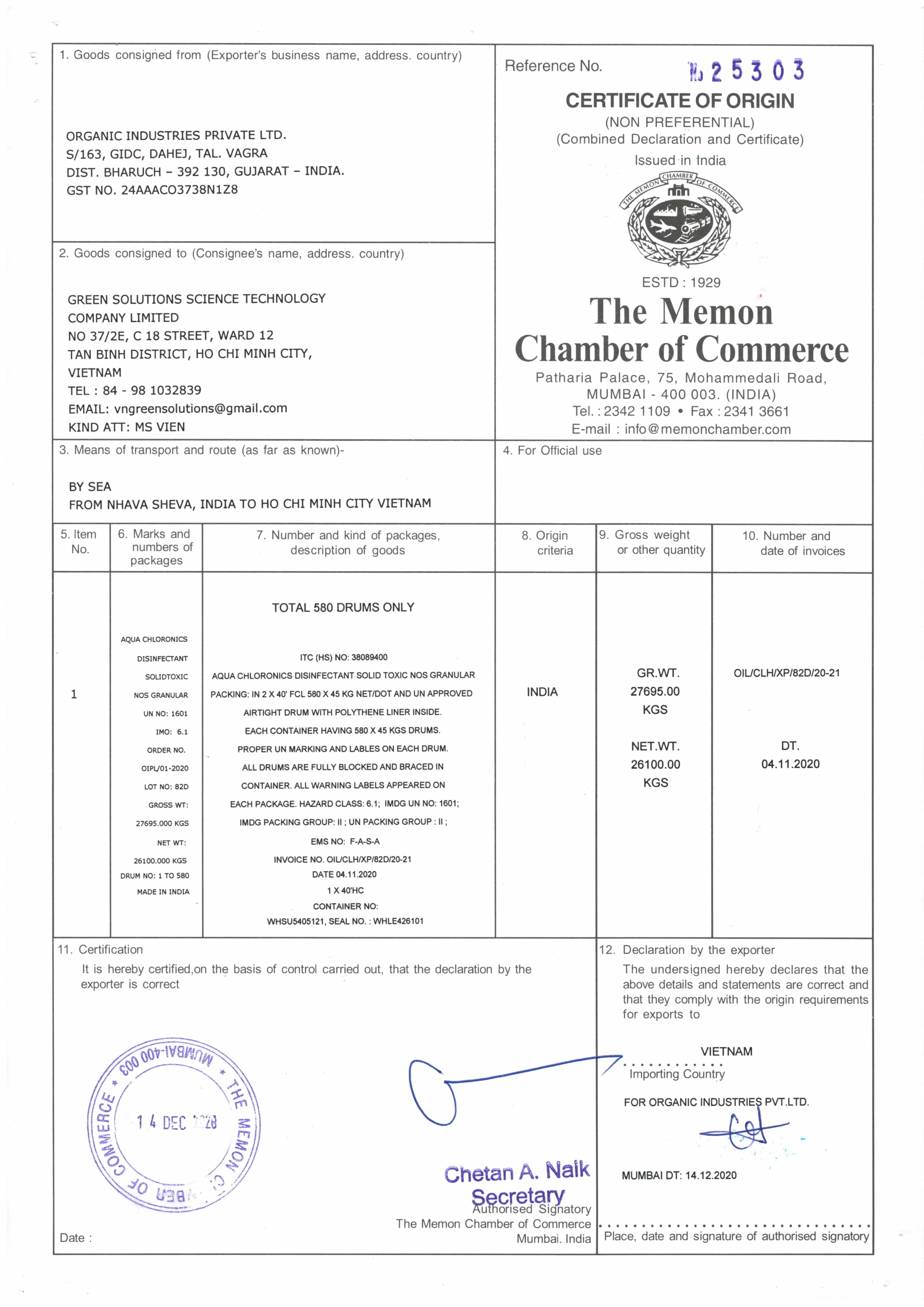 Chloronics - Certificate of Origin
Certificate of Origin (C / O) is issued by a competent authority or authorized representative in the exporting country to certify the product originates from a particular manufacturer or country. Chlorine Chloronics is provided by Green Solutions Company with a top-quality commitment and imported directly from Organic Industries Private LTD with NSF / ANSI 60 certificate.
Calcium Hypochlorite 70% - Certificate of Origin
Green solution supplies Calcium Hypochlorite 70% products from Wuhan Rui Sunny Chemical Ltd - one of the leading import-export companies in the Chemical industry and our reliable partner for many years. The products have been authenticated, certified the origin of the competent authority of China, and imported directly to Vietnam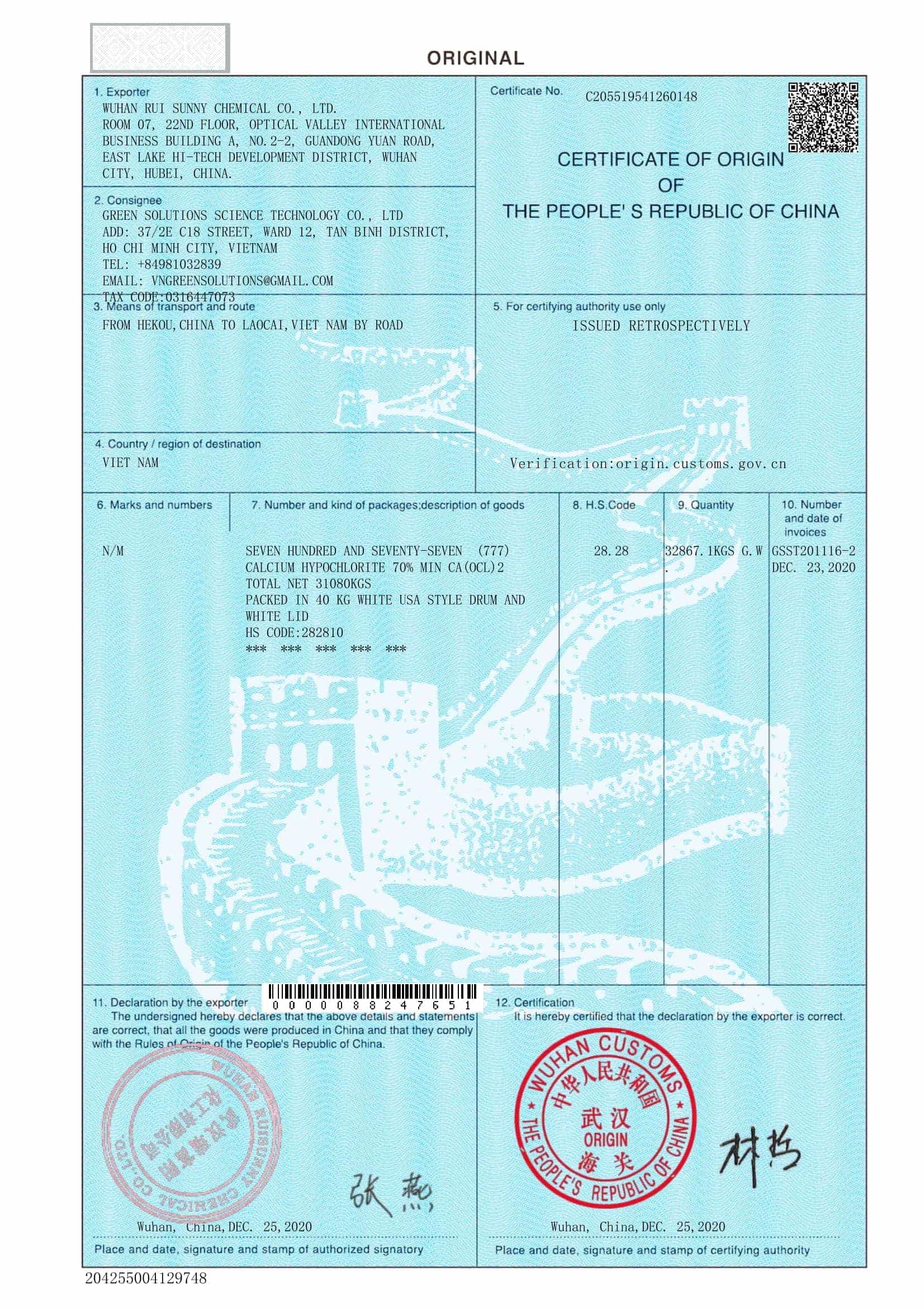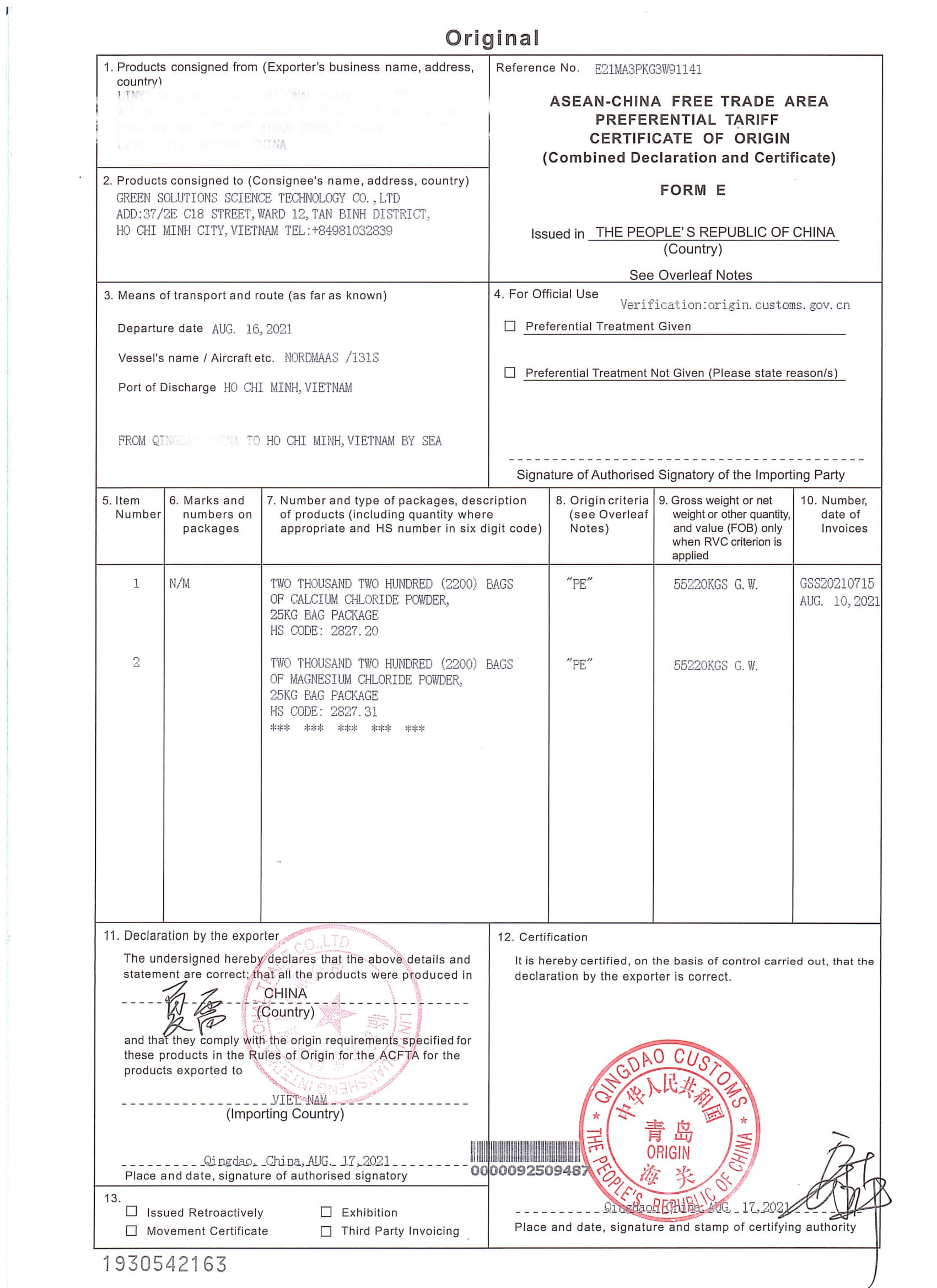 Povidone Iodine - Certificate of Origin
Certificate of Origin Form E is issued under Agreement on Trade in Goods that complies with the ASEAN-China Free Trade Area (ACFTA) Rules of Origin. This certificate confirms that the goods are originating from the Member States of this Agreement. With the above certification, the Povidone Idine supplied by Green Solution will receive import tax incentives, leading to competitive prices, yet, the quality is still guaranteed.
certification.certification-4
certification.certification-4-description.para-1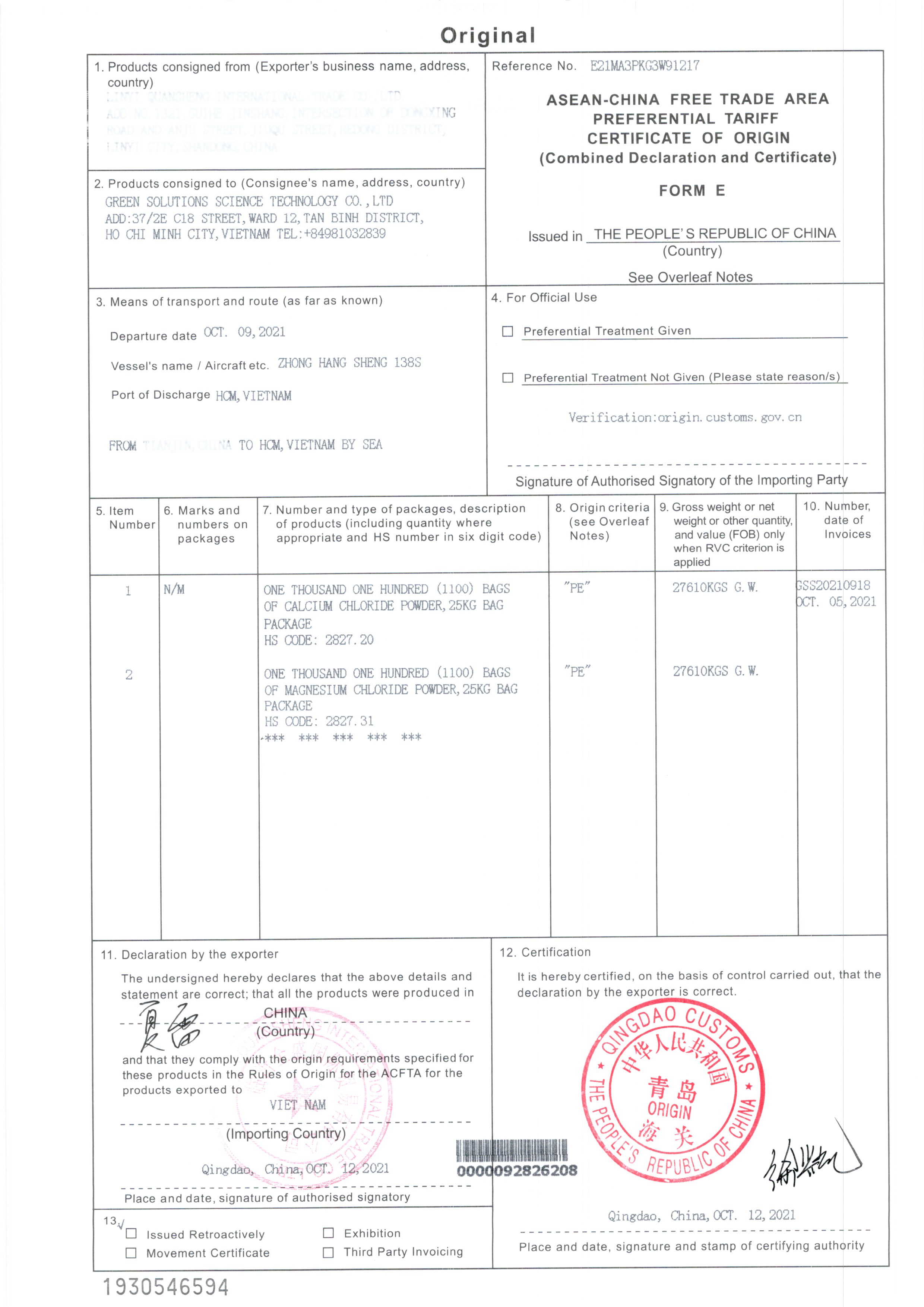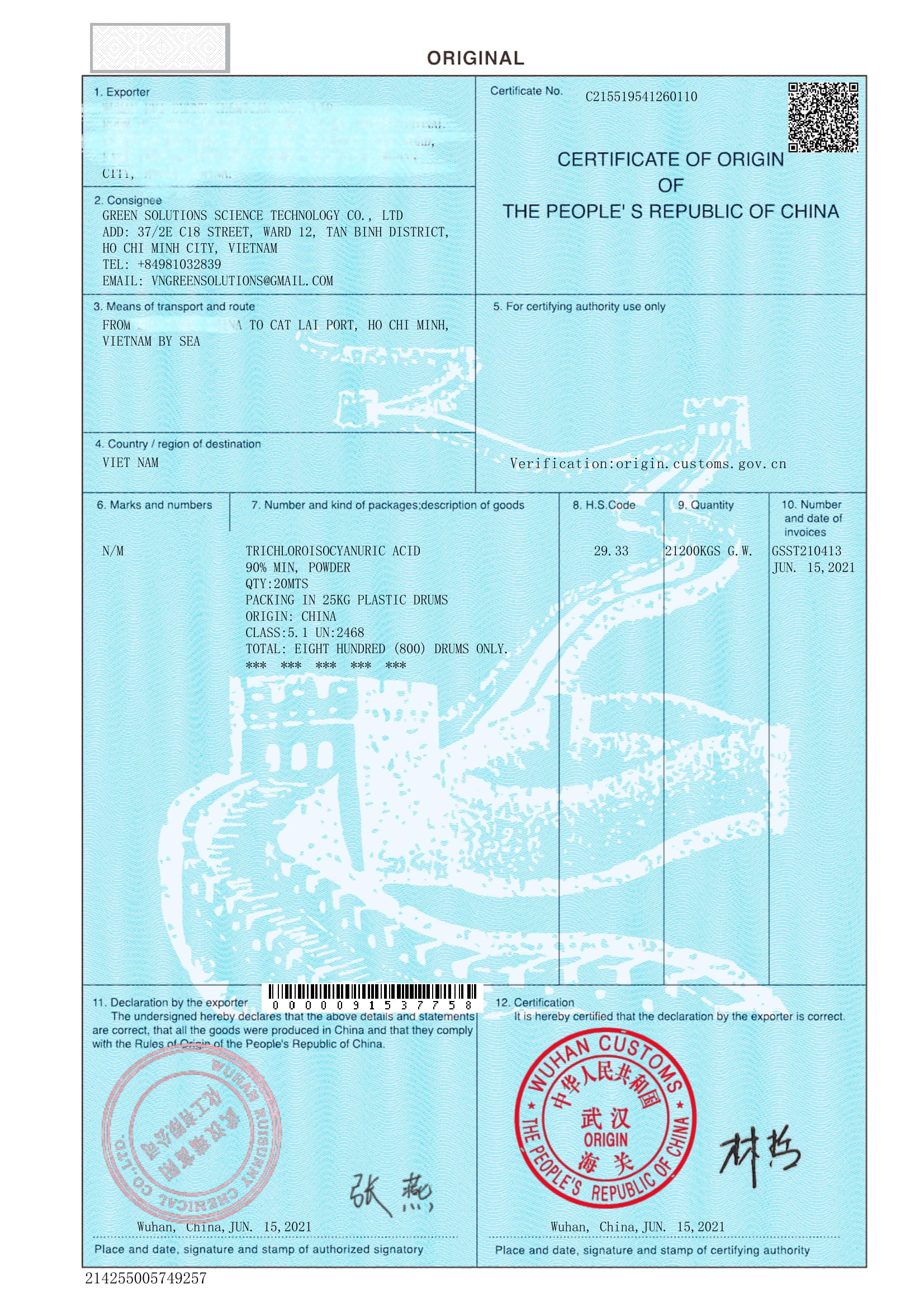 certification.certification-5
certification.certification-5-description.para-1
certification.certification-6
certification.certification-6-description.para-1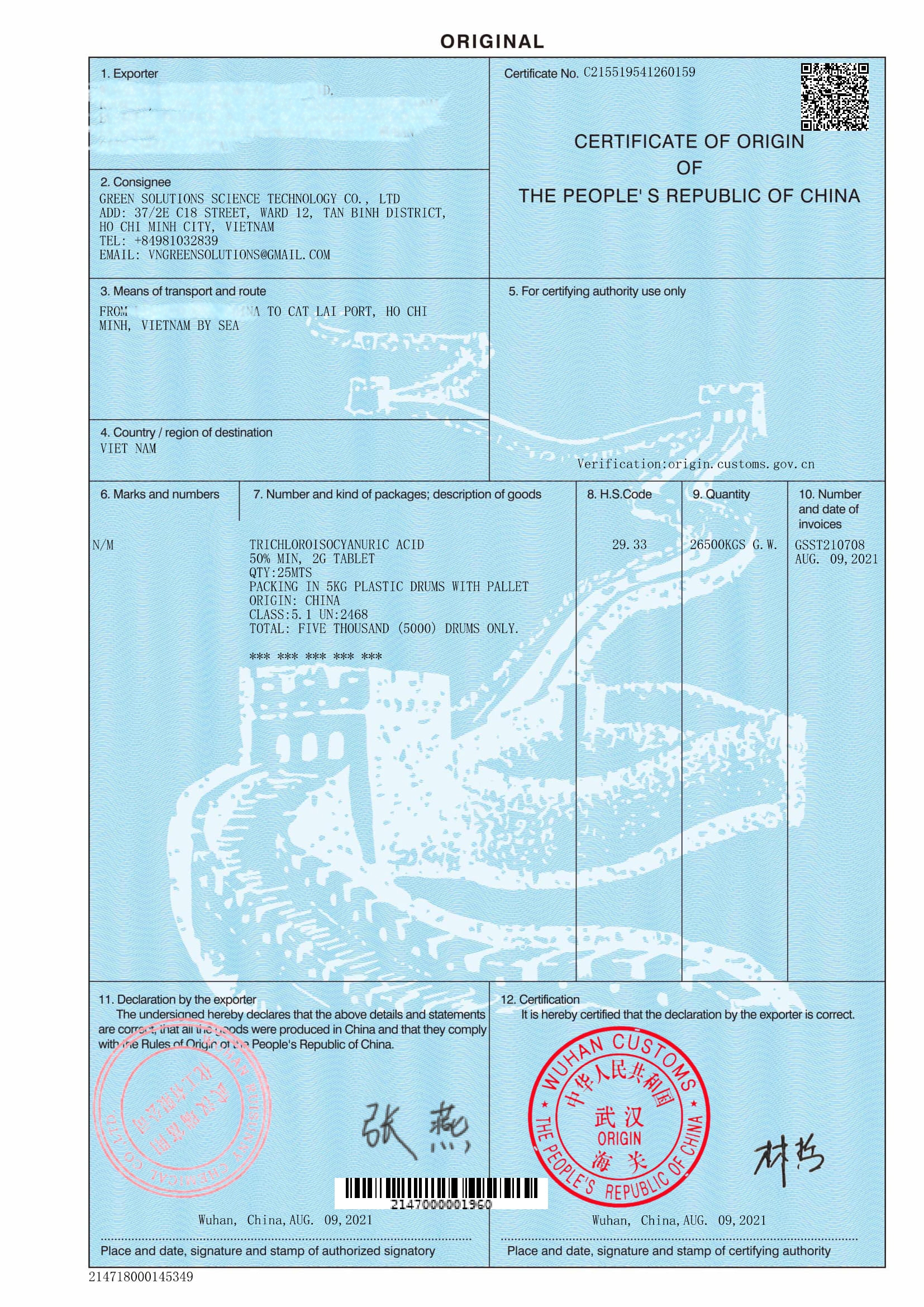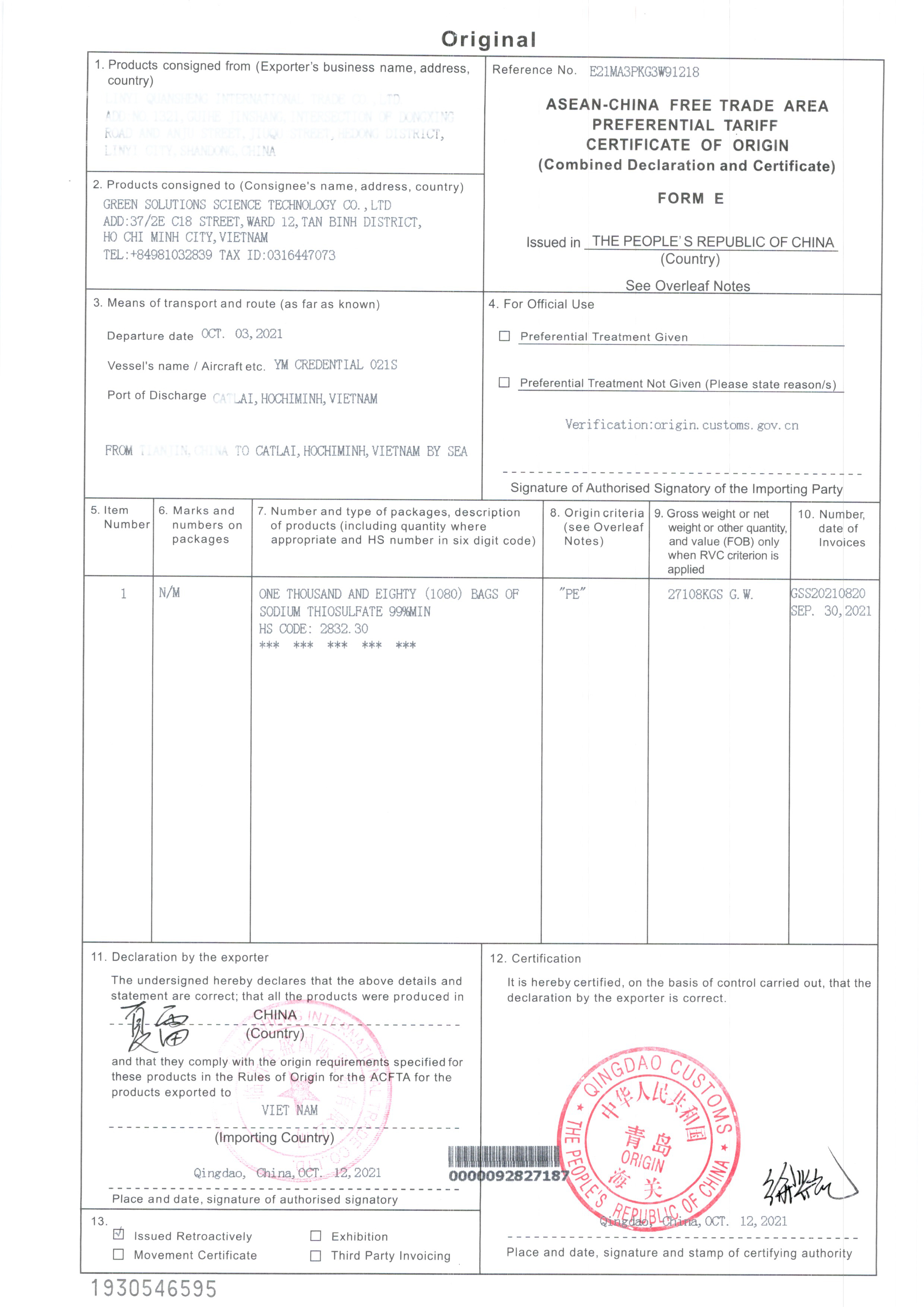 certification.certification-7
certification.certification-7-description.para-1